Ski Resort Financing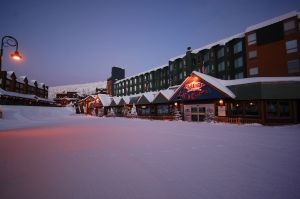 Ocean Pacific Capital specializes in ski resort financing for your individual needs. Since 1977, we have offered financing for ski resorts across the nation. Our experienced and knowledgeable commercial loan specialists are always delighted to consult with our clients, whether your are an aspiring ski resort owner looking to purchase or construct, or a current ski resort owner looking to refinance your current investment.

Although ski resorts are deemed seasonable, they have numerous advantages as they possess an exclusive development of luxury apartments and hotels developed on a secluded plot over thousands of square miles nestled in the high altitudes of the mountains. Ski resorts are distant from the noise, pollution, and traffic of the city, yet close when you need to get away to the pristine quality of air in the mountains.

We offer loan amounts starting at $500,000 to $800 million plus with the most competitive rates that the market has to offer. Our access to a wide network of lenders allow us to shop for the best rates in a manner that also ensures that we obtain the best ski resort financing to fund your project. We offer up to 90% loan to value financing with mezzanine equity. We have the experience to get the loan that you need. Email or call us today to see what we can do for your ski resort financing needs. We have numerous commercial loan programs that can be tailored to fit the unique needs of our borrowers.