Boutique Hotel Financing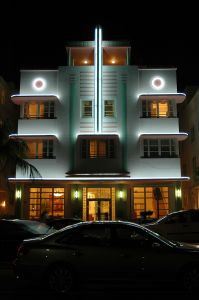 Are you looking for the best boutique hotel financing? Boutique hotels became popular in the 1980s in major cities such as San Francisco, London, and New York. Boutique hotels differ from the more well-known and larger franchised hotels and motels through its personalizated level of accomodation and services and facilities it has to offer its clients. Themed and stylish, usually with few to several hundred guest rooms, depending on the cities, these hotels are individualized and offer the same guest services, on-site dining facilities, bars, lounges, and cafes open to the public. Boutique hotels are not only unique in appearances in comparison to the norm, but they are also distinct in their financing options.

Since 1977, Ocean Pacific Capital has helped its client find the perfect financing program to meet their capital needs. Property types may vary from full service to limited service, extended stay, resorts, spas, and condo hotel developments. Whether you are looking to build, acquire, reposition (turnaround), or refinance an exisiting boutique hotel, we can help you obtain the boutique hotel financing you need. We also offer bridge, interim, preferred equity, and mezzanine loans. Our access to numerous lenders allows us to offer total loan to value/cost up to 90%, depending on each case, including preferred equity piece or mezzanine. Minimum loan amount starts at $700,000.00 to $800,000,000.00. Let our experienced and knowledgeable commercial loan specialists help you obtain the best boutique hotel financing you need to achieve your goal. Contact us at Ocean Pacific Capital today, by calling us toll-free at 1-800-595-1474 or filling our online form.