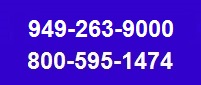 OCEAN PACIFIC CAPITAL


Specializing in Commercial and Oil &Gas
Joint Ventures and Financing




Ocean Pacific Capital has been closing Oil & Gas, Commercial Loans and Joint Ventures since 1977. We finance all commercial, construction and oil & gas joint ventures and loans from $700,000.00 to $300,000,000.00 worldwide. With direct access to the most aggressive investor sources in the world, we can structure a customized joint venture or financing solution for you, with the best terms possible.

Our worldwide joint venture and loan department offers a variety of commercial options for purchase, refinance, construction, short or long-term financing and joint ventures. Ocean Pacific Capital specializes in Oil & Gas joint ventures and focus on student housing building loans, apartment loans, ethanol plants, shopping center loans, office building loans, mixed use loans, industrial and medical office loans, warehouse loans, mini storage loans, strip center loans, hotel loans, golf course loans, subdivision loans, and lot loans. We arrange joint ventures, equity participations, bridge loans, construction loans, acquisition loans, permanent financing and joint ventures.

If you are looking for a commercial conduit loan, mezzanine loan, hard money, or construction financing, whether you are in the United States, or in any other country, with good or bad credit, we can help you find a program that meets your unique and individual needs. Even if you've been turned down elsewhere, rest assured we will have the options you need and a record of service you can trust. If you are in search of the best company for oil & gas or commercial financing, contact us with your scenario. For more information, and our recent closings, please visit our recent closings page.


OIL & GAS JOINT VENTURE FINANCING:

The highly experienced staff at Ocean Pacific Capital has a combined 92 years of oil & gas industry experience, specializing in joint ventures, equity and financing. Both domestic and international (case by case) oil & gas projects are of interest to us.

With the recent fall in oil prices from a high of $100+ a barrel to below $30 a barrel, many funds and banks are still on the sidelines waiting for conditions to further improve. At Ocean Pacific Capital we see today's oil prices as an opportunity and we are more active than ever in oil & gas projects. We take a private, simplified approach to providing flexible joint venture, equity and debt financing structures for oil & gas projects in the U.S. and around the world.

We find value where traditional oil & gas financing sources do not. If you have an existing or new oil & gas operation and need capital for acquisition, drilling, partnership buy-out or refinancing, we can help. If you are in control of proven reserves but don't have the runds to drill the first well or recomplete/workover your existing wells we can help.


MEZZANINE FINANCING:

We are a leader in providing all types of mezzanine financing programs. Particularly in today's tight senior debt market, mezzanine is an increasingly important capital option for growing companies for many reasons. Most importantly senior lenders are becoming more and more conservative due to regulatory pressure, economic slowdown and growing portfolio difficulties. If you are looking for a commercial mezzanine conduit or construction mezzanine financing, we can help you find a program that meets your unique and individual needs.

CONDUIT FINANCING (CMBS):

Wall Street firms often act as a "conduit" by which pooled loans can be sold to investors as commercial mortgage backed securities or "CMBS". Conduit loans are a permanent, fixed-rate commercial real estate loan structured on a non-recourse basis according to specific conduit loan underwriting and conduit loan documentation standards. We offer conduit financing with debt coverage ratios from 1:05 and up. Conduit financing is available on all types of commercial real estate property loans, such as apartment loans, industrial building loans, hotel loans, condominium loans, self-storage loans, restaurant loans, commercial center loans, strip center loans, subdivision loans, office building loans, mixed-use center loans, senior housing loans, golf course loans, A & D development loans, and lot loans.

STUDENT HOUSING FINANCE:

With many of the 75 million "Echo Boomers" born between 1976 and 1994 headed to college this decade, student housing finance has become an important niche in the apartment industry. The greatest increases in enrollment between 1990 and 2003 were concentrated in warmer states, such as California, Arizona, and Florida. The top growth schools for undergraduate enrollment were different from the top growth schools for graduate students enrollment, which could have meaningful implications for the type of housing needed at individual universities. Ocean Pacific Capital has been at the forefront of the growing need for structured financing of student housing buildings. With access to over 87 aggresive direct lenders and investors specializing in student housing finance projects, we can offer a comprehensive commercial mortgage loan program selection and provide a customized structured financing solution to fit your exact needs.

HIGHLIGHTS:

Sources: Private oil & gas funds, CMBS, hedge funds, commercial private funds, credit unions, regional & national banks, life & pension companies

Loan amounts starting from $700,000 to $300,000,000

Private or hard money funds available for a quick close

Debt coverage ratios (DSCR) from 1.20 and up

All property types considered, including raw land

Construction, Bridge, or Permanent Financing

Adjustable Loans, Fixed Loans, or Interest Only Loans

Loan to cost increased with mezzanine financing

Loan to value increased with mezzanine financing

If you need Commercial Monies, Equity Partners and /or Secondary / Mezzanine Financing, call our Commercial Loan Department at 1-800-595-1474 or simply apply for a free analysis now. We have the experience to get the job done! See why we are the best commercial mortgage company.

Below are some of our selected joint ventures, loans and commitment letters.

Most of our closings are confidential at the request of our clients:

$51,000,000 Phase I
$100,000,000 Phase II
Oil & Gas drilling joint venture
Powder River Basin, WY


$66,500,000
Eagleford Shale Oil & Gas drilling joint venture
South TX


$20,000,000
Oil & Gas acquisition of production and drilling joint venture
Kern County, CA


$38,050,000, Phase I
$82,400,000 Phase II
Oil & Gas drilling joint venture
Kern County, CA



$8,500,000 and $29,900,000 for Joint Venture acquisitions of two frac water disposal plants in Colorado and Texas
$24,000,000 Operating Loan & $20,000,000 Company Purchase & $40,000,000 Drilling Joint Venture Commitment Phase I
Kern County, CA


$30,000,000 Operating Loan & $30,000,000 Drilling Joint Venture Commitment. Utah, Wyoming, Kansas and Oklahoma.
$7,700,000 loan for Oil & Gas company with holdings in AZ, CO



$4,200,000 Joint Venture / Loan for acquisition and drillling of new wells for Oil & Gas company in CO
$3,500,000 loan for Oil & Gas company with holdings in NM

$9,750,000
Insurance Loan
Construction and Permanent Financing
Office Building for Oil Company
Woodlands, Texas

$9,846,000
Permant loan
Office Building for Oil Company
Woodlands, Texas

$6,600,000 Contaminated Oil & Gas Pipeline Field
Alameda, CA

$52,000,000 Line of Credit
Clubline Participant
Oil & Gas Transaction
Woodlands, TX

$29,400,000

Office Building

Green Bay, WI


$9,840,000
Office Building
Woodlands, TX


$1,781,250
7 year fixed, 30 year am.
Non-Recourse Loan
48-Unit Apartment Purchase
Seymour, IN



$1,719,802
10 year fixed, 30 year am.
Non-Recourse Loan
45 Unit Apartment
Outerbanks, NC

$1,000,000
12 Unit Retail Shopping Center
Bridge Loan
47% Occupancy
Fresno, CA


$3,820,000
Rite Aid
CMBS, 10 year loan
Massachusetts



$2,500,000
Special Use Property
5 year loan
Green Bay, WI


$61,000,000 75% LTV
1st TD
$11,000,000 15% LTV
2nd TD
(2nd TD in the form of Mezzanine Financing)
90% LTV Construction Loan
Private Student Housing Loan
Atlanta, GA Georgia Tech



Commitment Letter
$17,264,000
Marina Financing
Murrells Inlet, SC




$9,900,000
10 year fixed
Industrial Building
Corona, CA



$12,500,000 Refi
"Dark" Shopping Center
Huntington Park, CA


$9,750,000
Insurance Loan
Construction and Permanent Financing
Office Building
Woodlands, Texas



$2,500,000
Mobile Home Park Purchase Loan
Mesa, AZ



$2,100,000
Oil & Gas / Gravel Pit / Unbranded Gas Station C-Store / RV Park
Private Money Blanket Loan, Utah



$2,900,000
Carls Jr.Refinance
Tustin, CA



$3,680,000
Retail Strip Center
Discounted Payoff (DPO) Loan
Oklahoma



$2,200,000
Special Use Property
Acquisition Loan
Cocoa Beach, FL

$990,000
Golf Course Resort
Acquisition Loan
20 Day Close
Bloomington, IN

$1,130,000
Warehouse Refinance
Tuscon, AZ



$1,400,000
Warehouse/Office Refinance
New York



$1,300,000
Dental Office Refinance
Colorado



$1,750,000
Dental Office Refinance
Henderson, Nevada



$9,350,000
A&D + Construction
Interim Bridge Loan
Utah

$8,875,000
Hard Money A & D
Raw Land
Interim Bridge Loan
San Francisco Bay Area, CA




$7,500,000 Loan
40 Acres Raw Land
$4,000,000 Purchase Price
Monterey, CA
8 Day Close



$7,100,000
R1 Construction 75% LTV
1st of 4 Phases
Palm Springs, CA
26 Day Close




$6,600,000 Sale
Raw Land in BK
Apple Valley, CA
45 Day close




$5,800,000
R1 Construction 80% LTV
1st of 5 Phases Foreclosure / Takeover
Rancho Mirage, CA
40 Day Close


$5,675,000
5 year Fixed
2 small strip centers
Darien, CT




$5,200,000 Loan
RAW LAND
In Foreclosure
Murrieta, CA


$4,200,000
5 year fixed
Combination Strip Center/Warehouse
Orange, CA



$2,700,000
RV Park / Resort Cash-Out Refinance
SBA Loan
Oregon

$2,495,000
Non-Performing Warehouse
Irvine, CA


$2,400,000 Loan
R1 with Banquet
Income Facilities
Las Vegas, NV


$2,000,000 Line of Credit
Management Solutions Company
Las Vegas, NV

$2,300,000
8 Unit Condominium Conversion
Reseda, CA


$2,250,000
10 year interest only
Strip Center
Anaheim, CA


$2,200,000
Construction Loan
Townhomes
Mesa, AZ




$2,000,000 Loan
R1 Construction
Newport Beach, CA
10 Day Close





$1,350,000
Boutique 15 room hotel
Palm Springs, CA


$1,350,000
10 year fixed
Metal Buildings
Sacramento, CA


$1,100,000
Old Strip Center
Private Financing 75% LTV
Thousand Oaks, CA




$1,147,500
5 year Fixed
Industrial Building
Torrance, CA



$975,000
5 year fixed
Starbucks
Syracuse, UT


$542,000
Auto Body Shop
5 year fixed
Costa Mesa, CA



$500,000
7 year fixed
Headquarters of 12 Unit Regional Restaurant Chain
Chino, CA



$695,000
Special Use Property
Phoenix, AZ


$402,500
Special Use Property
Jacksonville, FL




$7,450,000
Senior Assisted Living Complex
Construction Loan LOI
Oregon



$16,000,000
Hilton Hotel Refinance LOI
Texas


$6,000,000
Rite Aid
CMBS 4.1% interest Refinance LOI
Northern, CA



Welding Company
Discounted Pay Off / Debtor in Possession Loan LOI
Illinois

---

Whatever your financing needs,
we will tailor a loan that's right for you.

---

Commercial Property Types

The following are some of the property Types for which we currently arrange financing:

5-star mobile home park
Apartments
Assisted living
Auto repair garage
Car dealership
Care facilities
Carwash
Casino
Church
Congregate care
Ethanol plants
Factory outlet center
Golf course
Grocery store
Hospitality
Hotel
Housing development
Independent living facility
Industrial park
Land acquisition
Manufacturing
Medical facilities
Medical offices
Mini storage
Mixed use
Mobile home park
Movie theatre
Office building
Office
Parking garage
Raw land
Regional mall
Residential subdivision
Resort
Restaurant
Retail
Senior housing
Special use
Strip center
Student housing
Tract
Warehouse distribution
Warehouse
Winery














Ocean Pacific Capital is a worldwide commercial mortgage portal. We conduct business in the United States and throughout the world.


Graphics by Katie Lubbers Photography
Daily Oil & Gas and Wall Street Journal News
11/17/17
Guyana-Suriname Basin Emerges as a Hotbed of Oil, Gas Exploration
Posted on Thursday November 16, 2017
Oil exploration in the Guyana-Suriname basin has stepped up following ExxonMobil's major discovery there.
German Gas Supplier VNG In Talks To Sell Norwegian Energy Business -Sources
Posted on Thursday November 16, 2017
German gas supplier VNG is in talks to sell a majority stake in its Norwegian Norge oil and gas business, which could fetch up to $500 million, 3 banking sources say.
London High Court Judge Rules In Favour Of Creditors In Dana Gas Sukuk Case
Posted on Thursday November 16, 2017
A High Court judge in London rules in favour of creditors in a case over the validity of the purchase undertaking for about $700 million of Islamic bonds issued by the UAE's Dana Gas.
Petrobras Seals $1B Financing From Banks, Repays $500 Mln Debt
Posted on Thursday November 16, 2017
Brazilian state-controlled oil company Petroleo Brasileiro secures $1 billion in financing from a banking syndicate headed by Standard Chartered PLC.
NPD Grants Consent for Production Start Up of Maria Field
Posted on Thursday November 16, 2017
The Norwegian Petroleum Directorate (NPD) grants consent for the start-up of production from the Maria field in the Norwegian Sea.
Indian State Oil Firms Betting On Natural Gas As Next Big Thing
Posted on Thursday November 16, 2017
India's state oil refiners are planning an aggressive push into natural gas in coming years to meet Prime Minister Narendra Modi's goal of making the fuel a bigger part of the country's energy mix.
Saipem Secures Onshore Services Deals Worth Around $1B
Posted on Thursday November 16, 2017
Saipem wins new contracts in Saudi Arabia and Mexico, and additional works of existing contracts in Saudi Arabia and Kazakhstan.
'Strong Opportunities' Available for Innovative Engineering Firms
Posted on Thursday November 16, 2017
There are still 'strong opportunities' available for engineering firms in the offshore oil and gas sector with the capacity to deliver fast, innovative projects.
Siemens to Cut Almost 7,000 Jobs Worldwide
Posted on Thursday November 16, 2017
Siemens AG will cut around 6,900 jobs worldwide in its Power and Gas Division (PG), Power Generation Services Division (PS) and Process Industries and Drives Division (PD).
Oil Extends Losing Streak On US Oversupply Worries
Posted on Wednesday November 15, 2017
Oil prices ended lower again on increased concerns about growth in US production and inventories.
Wall Street Journal
Commercial News
11/17/17
WSJ.com: Commercial Real Estate

Brookfield Property Makes $14.8 Billion Offer to Acquire Rest of GGP
Brookfield Property Partners LP has made a $14.8 billion offer to acquire the shares of mall owner GGP Inc. that it doesn?t already own, according to people familiar with the matter.
'Little India' Thrives in Central New Jersey
Oak Tree Road, known as ?Little India,? has been transformed from a rundown and desolate area to a booming ethnic business district that attracts South Asian customers from Maine to Maryland.
NYC's Pearl River Mart Will Expand to Chelsea Market
Pearl River Mart, once a casualty of skyrocketing retail rents, is planning to open another 3,500 square-foot store at Chelsea Market in Manhattan.
Office Spaces Focusing More on Communal Areas
Businesses are beginning to design offices spaces that are increasing the amount of square footage per employee when shared work settings are taken into account.
Chocolate Giant Ferrero to Look for Innovation at Cornell Tech
Ferrero, Italian manufacturer of sweets and chocolates, is setting up an innovation outpost at Cornell University?s technology campus on Roosevelt Island in New York City.
Shortage of Industrial Space on Long Island Squeezes Tenants
Long Island?s shrinking industrial space has placed expanding tenants in a tough spot, forcing them to look east to Suffolk County and off the island entirely, according to real-estate services firm JLL.
Supermarkets Face a Growing Problem: Too Much Space
A massive build-out by retailers has left the country piled up with grocery shelves as consumers shift from big weekly shopping trips to more snacking and to-go meals.